Catering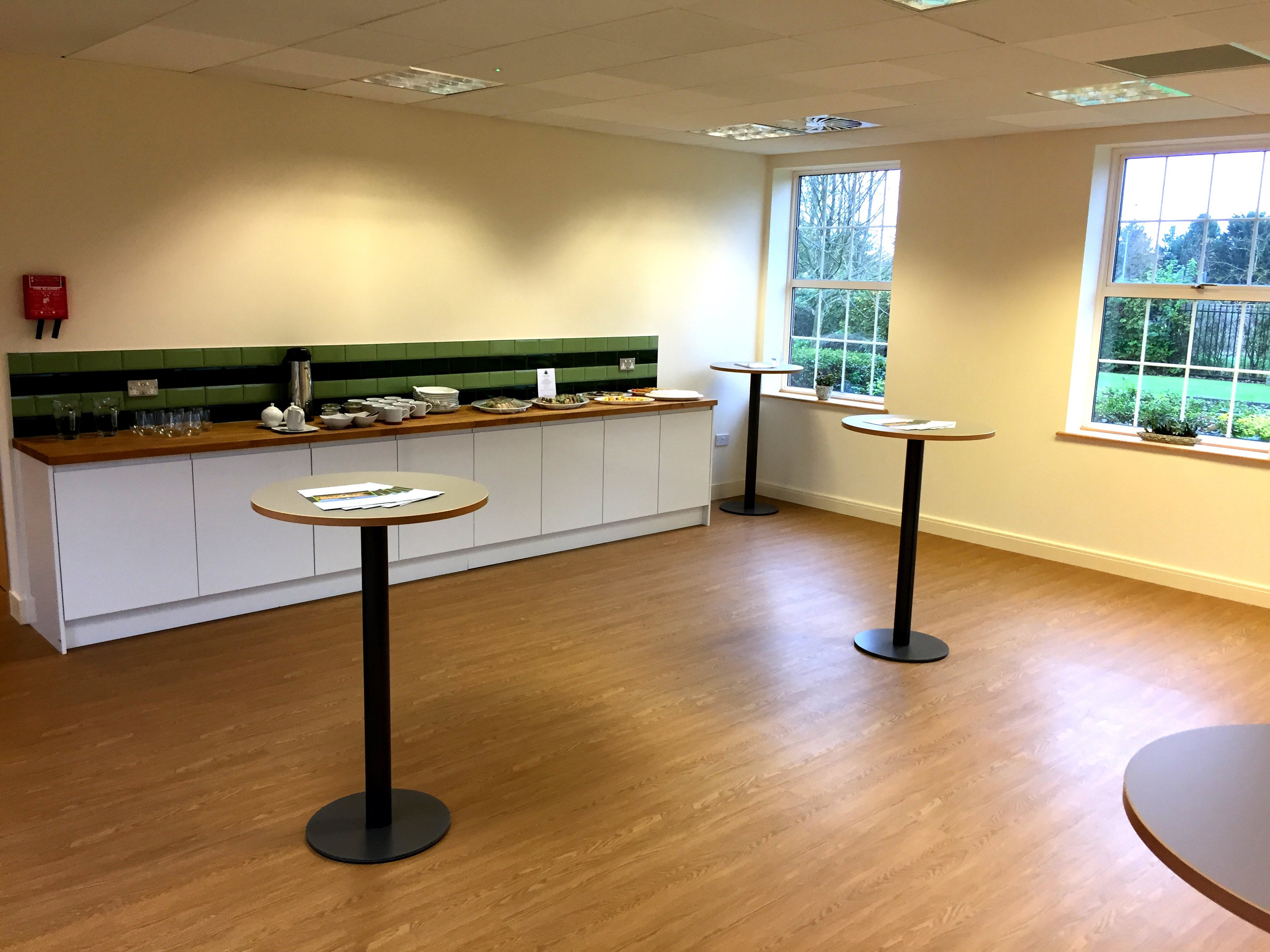 When you complete your booking form, please include your catering order and let us know of any dietary requirements.
We have separate break-out areas for catering or, if you prefer a working lunch, this can be set up in your meeting room instead.
Please see examples of the catering options we provide, alongside a sample menu, below.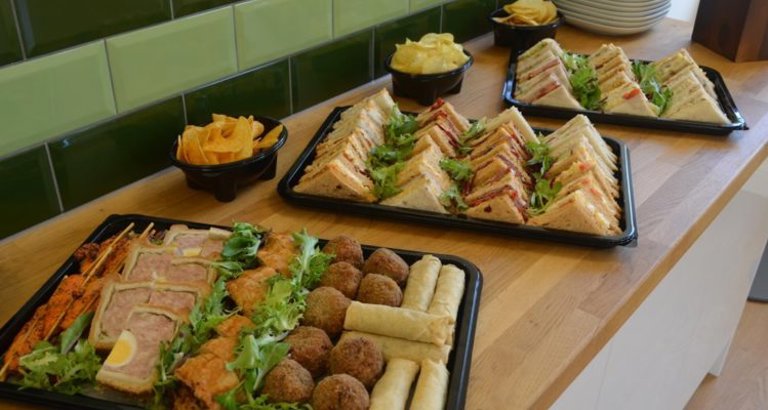 Savoury Catering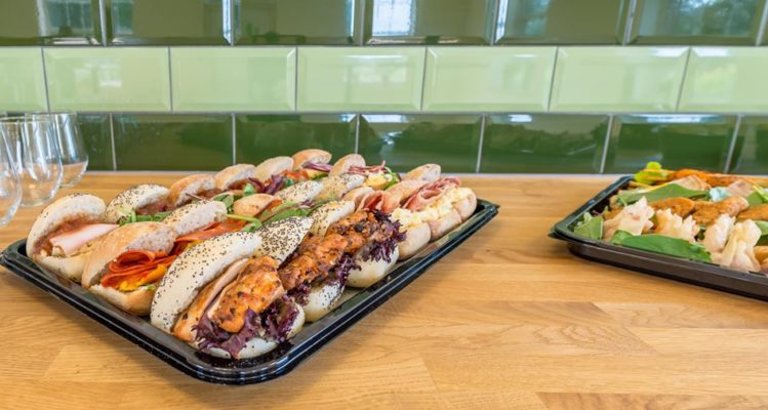 Sandwich Catering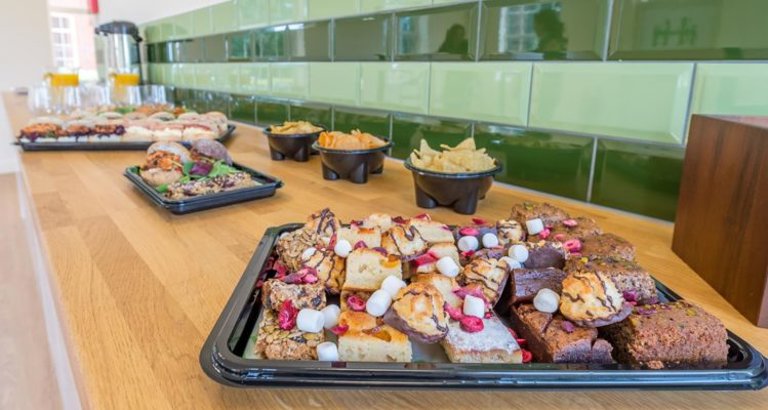 Dessert Catering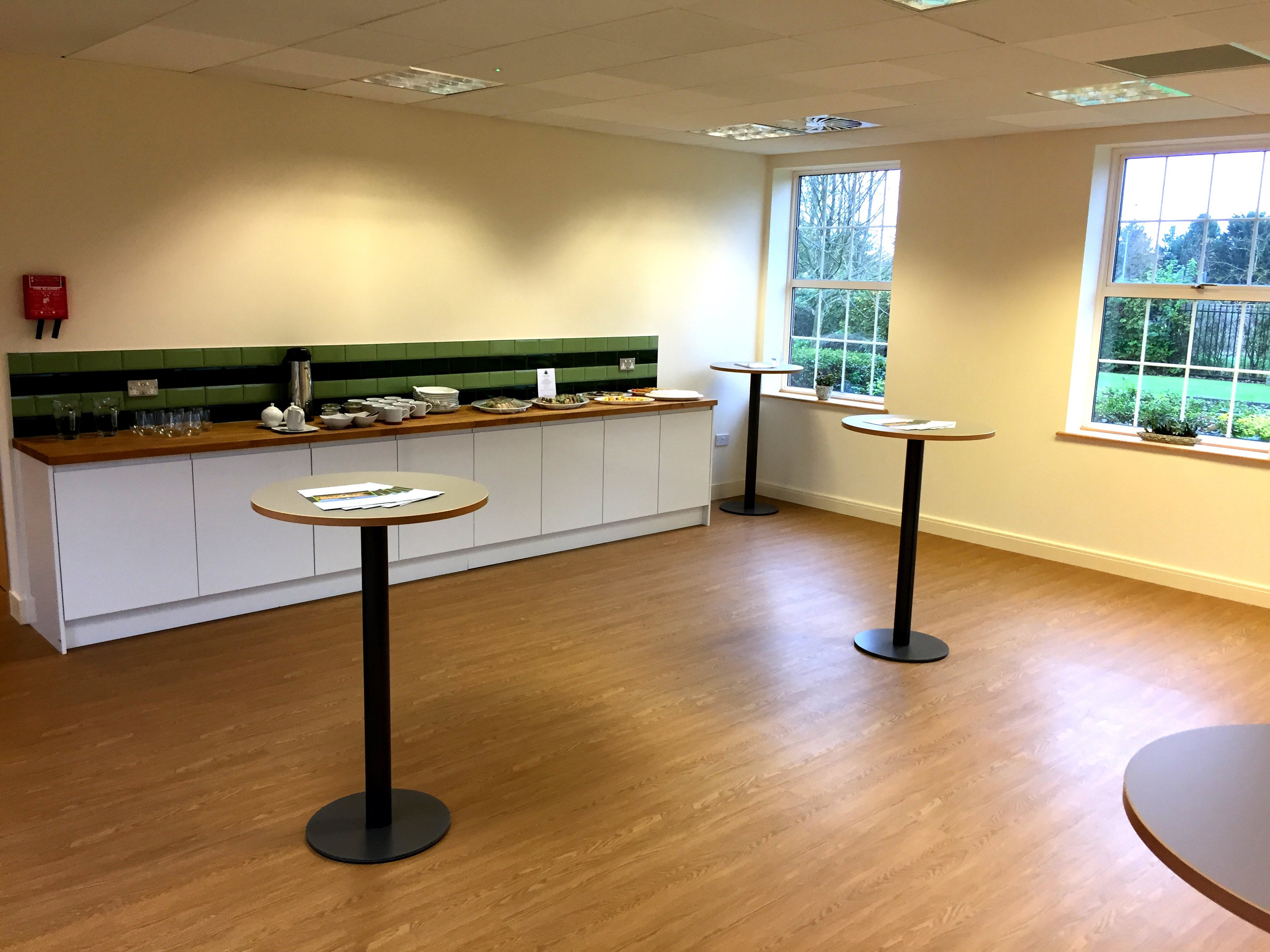 Sample Catering Menu
Please view a sample of our standard catering options.  If you have alternative requirements please contact us to discuss.